SAP Service Cloud
Transform your customer service: mobile, consistent, smart, authentic and above all value-adding.
Learn more
Strengthening customer relations through digitalised end-to-end service processes.
Strengthening customer relations through digitalised end-to-end service processes. Completely re-focus your customer service with SAP Service Cloud. Introduce your customers to a consistent experience across all channels, allow your service employees easy access to comprehensive, contextual information – even on a mobile basis – and give your service managers real-time insights into the service of your call centre and sales force.
SAP Service Cloud offers you
Guaranteed compliance with the latest data protection guidelines
Contextual information management
Collaboration and knowledge management
Mobility and maximum usability
Self-Service portals
Comprehensive analysis and report functionalities
Comfortable solution connection to the central SAP backend
Your added value
Excellent customer relations and thus satisfied customers
Lower processing times and costs
Motivated employees
Optimised/higher solution rates
Efficient turnover and cost planning
Additional cross-selling and upselling opportunities

Meet service requirements in real time
This is how service works today: always equip your service representatives with the appropriate knowledge. Regardless of where or when! In addition to excellent sales force planning, SAP FSM (formerly coresystems) also provides you with Crowd Service tools.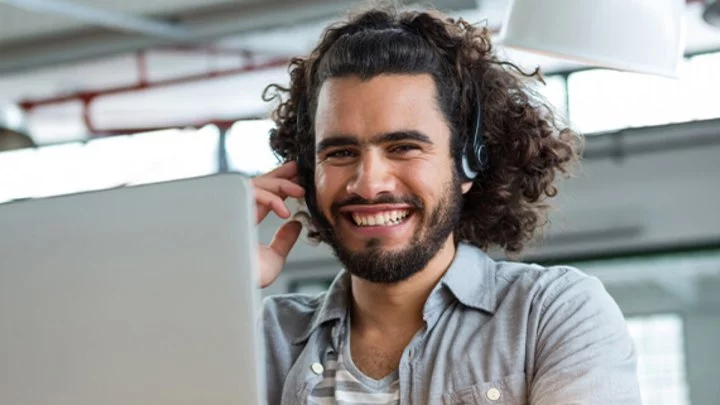 Key Features of SAP Service Cloud
Service Ticket Intelligence
Thanks to the Machine Learning application for the SAP Service Cloud, service requests that, for example, are received via e-mail or social media channels are automatically analysed, categorised and forwarded to the appropriate service representative. This not only saves a great deal of time, but also reduces the potential for frustration in your customers.
SAP Asset Intelligence
Using the SAP Asset Intelligence Network, even more efficient and even more seamless processes can be achieved by exchanging information from manufacturers, service providers and plant operators based on the Cloud for the first time within a single platform easily, directly and in a standardised manner.
Resource Management / Crowd Service
Thanks to the "Crowd Service" solution of Coresystems , you can set up user-specific platforms for targeted and fast resource searches together with the customer. Build up your service team from your own proven and reliable service specialist network. Simply draw on the skills and qualifications of service providers to offer the customer the best possible professional service.
IoT Services
Added value through the Internet of Things materialises only if the IoT data can be connected with existing master and transaction data and is integrated in existing processes. When correctly implemented and tailored, IoT-generated data provides insights that not only increase its added value, but also improve the customer experience.
Predictive Maintenance
Support automation helps to diagnose and eliminate problems preventively with connected devices. This not only guarantees a reduction of maintenance and servicing costs, but also facilitates the design of much more efficient processes.

Customer Loyalty
Transactional customer service fulfils the wishes and requirements of your customer. Customer problems offer ideal opportunities for creating loyal customers. Preventive support or on-point interaction – with the service solution, you can exceed the expectations of your customers and set new standards.

SAP Service Cloud: Challenge Accepted!
What's every customer service manager's toughest challenge? Get a continuous overview from case to resolution, so your service never stops improving - with SAP Service Cloud.
SAP Service Cloud
In today's "digital-first" economy, to manage value delivery over the course of the customer lifecycle, sales and service must be able to efficiently exchange detailed information about each customer and gain insights from their interactions with all customers.
What can we do for you?
Do you have any questions about our services or do you wish to arrange a consultation? We shall be pleased to assist you and look forward to meeting you. Simply get in touch with us.
Marilena Baartz, Business Development
Contact now