Business Consulting
Competition in the digital space is getting increasingly fierce across all sectors. Only with an exceptionally high-quality customer experience can you win new and loyal customers in the long term.
Learn more
Reaching new heights with customer-oriented business processes
Bring your digital customer experience to a whole new level with Sybit.
We serve as your partner as you transform your customer-oriented business processes for a digital world. Take advantage of our commerce, marketing, sales and service expertise in strategy, operations and management. Sybit takes a holistic approach. We focus on your system's users, process optimisation, revenue and digitalisation and advise you accordingly.
Do these IT problems sound familiar?
Historically evolved, global IT structure.
No overview of existing systems in the various departments.
No links between partial architectures across departments.
Isolated processes and data spread across multiple systems.
Several systems with identical data.
The actors within the systems are not a main focus – no user orientation.
No method for implementing company goals and specialist requirements (digitalisation) in IT.
What we offer you
A high level of competence and experience in the fields of service, commerce, sales & marketing
Methodical approaches with a focus on the requirements of your customers
Interlinking of business and IT objectives through a roadmap
Testimonials from a range of projects in the manufacturing industry and in mechanical and plant engineering
We see ourselves as strategists, implementers and doers who understand our customers and enable them to develop
End-to-end process know-how
Conception and validation of new business ideas
How we advise you
Depending on your overarching goals and your specific project, we support you with our consulting packages in an individual and results-oriented manner in the creation of your CX digitalisation strategy, in the development of an implementation roadmap or in the validation and conception of new business models.
Building plan for your customer experience
One of our consulting packages is the building plan.
In larger, strategically important projects, it is advantageous to not only define and implement the requirements for individual systems, but to look at the bigger picture. Especially in customer-oriented projects, for example a customer portal, it makes sense to analyse requirements and processes across system boundaries and across projects. Based on this analysis, you can then plan a future-proof and flexible system landscape and successively implement it within the framework of a roadmap.
This is precisely where our building plan methodology comes in.
In this approach, we pursue three essential goals:
The view of your users is defined
The current state of the IT landscape is documented
The roadmap is planned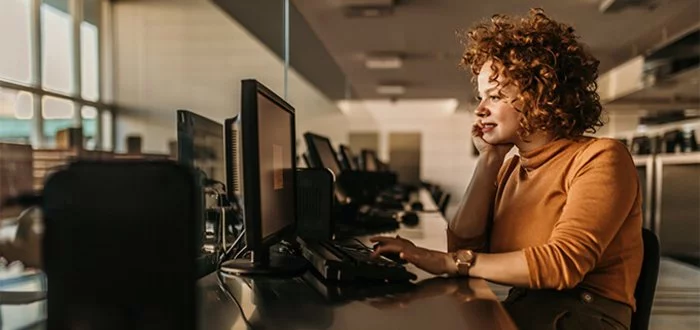 The view of your users is defined
The perspective of the later users is often taken into account insufficiently or not at all. Especially when creating a customer portal, this can have negative consequences at a later stage. Customers only use a portal if it offers them added value and is user-friendly. Unlike employees, customers cannot be forced to use a portal. Therefore, it is important to look at current and especially future customer requirements in order to have a basis for medium- and long-term planning for their implementation.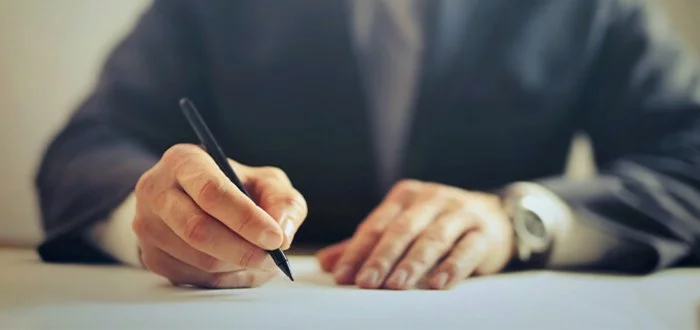 The current state of the IT landscape is documented
Often there is no complete overview of the existing IT landscape in the company. It is therefore crucial to clarify which systems are in use, for which processes they are used and which data is maintained and distributed there. During the analysis, it often becomes apparent that there are systems, tools or workarounds that the IT departments do not know about. Tools such as Excel, in which data is maintained, evaluated, exported or imported, are very popular. It is often also worthwhile to take a look at subsidiaries or national companies that use their own systems.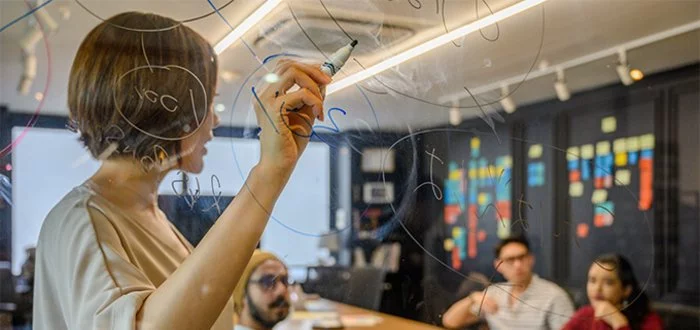 The roadmap is planned
The target architecture can be designed on the basis of the users' requirements. At the same time, the existing situation provides a picture of the current system landscape. Based on this, the individual steps can be defined in the roadmap planning. These can then be implemented in individual projects.
Here we address the following topics:
What can we do for you?
Do you have any questions about our services or do you wish to arrange a consultation? We shall be pleased to assist you and look forward to meeting you. Simply get in touch with us.
Fabian Huber, Head of Business Consulting
Contact now